Application deadline date has been passed for this Job.
Lead Yield Engineer
Post Date:

18/12/2020

Views

132
0

Applications
Experience

Senior (5 - 10 yrs), Expert (10+ yrs)

Tasks

Improve yield 50% Define yield 25% Data Analysis 25%

Languages

English: Professional

Expected requirements

Theoretical analysis, Semiconductors, Failure detection

Type of contract

Contract of employment

Contract duration

Indefinite period

Possible locations

Eindhoven, the Netherlands

Employee benefits

Coffee machine, Courses, Fruit days of the week, Paid holidays for B2B, Vitality plan, Personal development, 27 holiday days

Remote work

1 day a week after the onboarding period.

Recruitment process

screening, interview with recruiter, interview with hiring manager, offer stage, onboarding stage
High Tech Campus Eindhoven, High Tech Campus, Eindhoven, Netherlands
Job Description
We have an exciting opportunity for an experienced Lead Yield engineer to join our Vertical Integration team based on the High-Tech Campus in Eindhoven. Are you ready for your next adventure? We are looking for a colleague who can help us with the development of the next generation of photonic integrated Chips. You are a senior, hands on, relationship person who is data focused, however at the same time able to see the actual problem and work with the rest of the team to make improvements.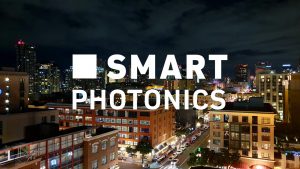 You are the driving force behind improving our line yield, understanding the root causes of technical issues, and reducing our cycle time of our wafers in the manufacturing line. At the beginning the role will be focussed on your yield expertise and in time we offer you the opportunity to build your own yield department.